Roofing Inspection & Insurance Claims
Serving Minnesota, Wisconsin, & Iowa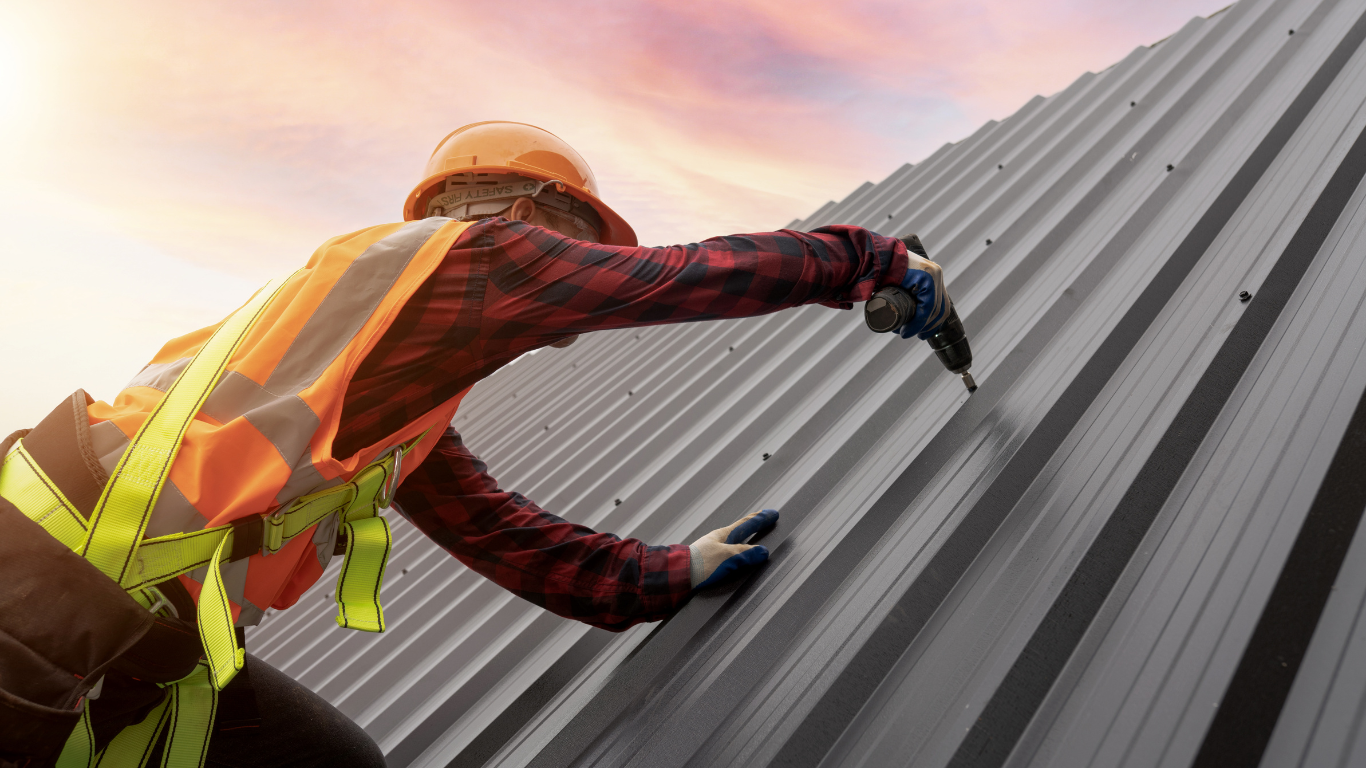 A roofing inspection is a necessary process that helps homeowners and property managers identify any potential issues with their roofs, ensuring the safety and longevity of the structure. It thoroughly examines all top aspects, including shingles, flashing, gutters, downspouts, vents, and other components. Roofing inspections are typically conducted by experienced professionals with the knowledge and expertise to spot signs of damage, wear, and deterioration.
Early detection of these issues can prevent costly repairs and extend the life of your roof. Regular roofing inspections, ideally once or twice a year, can also help maintain your property's overall appearance and value. Investing in a comprehensive roofing inspection can safeguard your home or commercial building against potential hazards and ensure that your roof remains in optimal condition for years.
Roofing Inspection and Insurance Claims In Minnesota, Wisconsin, And Iowa
Roofing inspections and insurance claims are essential aspects of maintaining and protecting your property in Minnesota, Wisconsin, and Iowa. These states often experience harsh weather conditions, such as heavy snowfall, ice dams, hailstorms, and strong winds, which can cause significant damage to your roof. As a result, it is crucial for homeowners and property managers to conduct regular roofing inspections to detect any issues early on and address them promptly.
When damage occurs, insurance claims become an important part of the process to ensure that you receive the necessary financial assistance for repairs or replacements. Filing a claim can be a complex and time-consuming process, which may involve documentation, photographs, and assessments from roofing professionals and insurance adjusters.
To navigate this process successfully, it's essential to work with a reputable roofing contractor who is familiar with the specific requirements and regulations in Minnesota, Wisconsin, and Iowa. These experienced professionals can help you assess the extent of the damage, provide accurate estimates for repairs, and guide you through the insurance claims process. They will also work closely with your insurance company to ensure that your claim is handled efficiently and fairly.
By staying proactive with regular roofing inspections and working with a trusted contractor when filing insurance claims, you can protect your investment and ensure the longevity and safety of your property in Minnesota, Wisconsin, and Iowa.
Wolf River Construction, the premier choice for all your roofing needs. Our team of dedicated and highly skilled professionals excels in providing top-notch roof repair and installation services. We pride ourselves on delivering exceptional customer service and unmatched workmanship, ensuring your home or business stays shielded from the elements.
We recognize the significance of a sturdy, long-lasting roof, which is why we employ only the finest materials and cutting-edge techniques to achieve outstanding results. Whether you require a minor repair or a comprehensive roof replacement, trust Wolf River Construction to surpass your expectations and protect your valuable investment for the long haul.
Numerous homeowners tend to contact their insurance provider initially; nevertheless, it's possible that your roof isn't damaged. In such instances, you might still have this "claim" held against you. Instead, begin with a complimentary, obligation-free roof inspection and obtain an in-depth inspection report.
If You Have Damage, Claim With Your Insurance
Armed with your inspection report, you can confidently file a claim on your homeowner's insurance policy. Your insurer will probably inquire if your roof has been inspected and whether you have chosen a contractor. Remember that you have the freedom to collaborate with any roofing company of your preference – the decision is entirely yours.
Arrange For Your Insurance Adjuster And Roofer To Conduct A Joint Inspection Of Your Roof
When the roof inspection is conducted jointly, there is a higher chance of reaching a mutual understanding regarding the insurance coverage. This will eliminate the need for numerous phone calls and enable you to initiate the project more swiftly.
Schedule Your Roof Replacement
During this stage of the process, a Project Manager is designated to our clients, acting as the primary contact for homeowners throughout the project's duration. Generally, roof replacements are completed within 1-2 days from beginning to end. It is not necessary for you to be present at your home while the work is being carried out.
Deductible Will Be Your Only Out-Of-Pocket Expense
Your insurance provider will issue you a payment, and upon completion of your roofing project, you will transfer that amount to your roofing contractor. A trustworthy company will not request any advance payment to carry out the roof work.
Roofing Inspections Frequently Asked Questions
Q: Why do I need a roofing inspection?
A: A roofing inspection is essential for several reasons. Firstly, it helps identify potential issues like leaks, damaged shingles, or structural problems early on, preventing costly repairs in the future. Secondly, regular inspections ensure your roof's longevity and maintain its efficiency, safeguarding your home from harsh weather conditions. Lastly, a properly inspected and maintained roof can contribute to improved energy efficiency, reducing heating and cooling costs. Overall, a roofing inspection is a proactive measure to protect your home and save money in the long run.
Q: What are the signs that indicate I need a roofing inspection?
A: There are several signs that may indicate it's time for a roofing inspection. These include visible damage such as missing, cracked, or curling shingles, granules accumulating in gutters, or noticeable sagging areas on the roof. Additionally, if your roof is over 20 years old, it's wise to schedule an inspection to assess its overall condition. Persistent leaks, water stains on ceilings or walls, and mold or mildew growth inside your home can also signal potential roofing issues.
Q: How long does a roofing inspection usually take?
A: A 
roofing inspection typically takes between 45 minutes to 2 hours
, depending on the size and complexity of the roof. Several factors can influence the duration of the inspection, such as the roof's age, material, pitch, and accessibility. Additionally, if the inspector encounters any issues that require a more in-depth evaluation, the inspection time may increase. It is essential to allow adequate time for a thorough inspection to ensure all potential problems are identified and properly addressed.
Six Reasons For People Choosing Us
"We are so thrilled with our new home that Wolf River Construction built for us. They did an amazing job and we couldn't be happier. We would highly recommend them to anyone looking for a top-quality home builder."
101 Isanti Parkway Northeast Suite G, Isanti, MN 55040