The possibilities for home additions are as boundless as your imagination. Your home is your sanctuary, and at Wolf River Construction, we've made it our mission to help you shape it into your personal haven. 
From expanding your living space to enhancing functionality and elevating aesthetics, we'll share many ideas to spark your creativity. Whether you're craving more floor space, functionality, or aesthetic appeal, we've got you covered. 
Let's dive in and explore the endless possibilities that await you.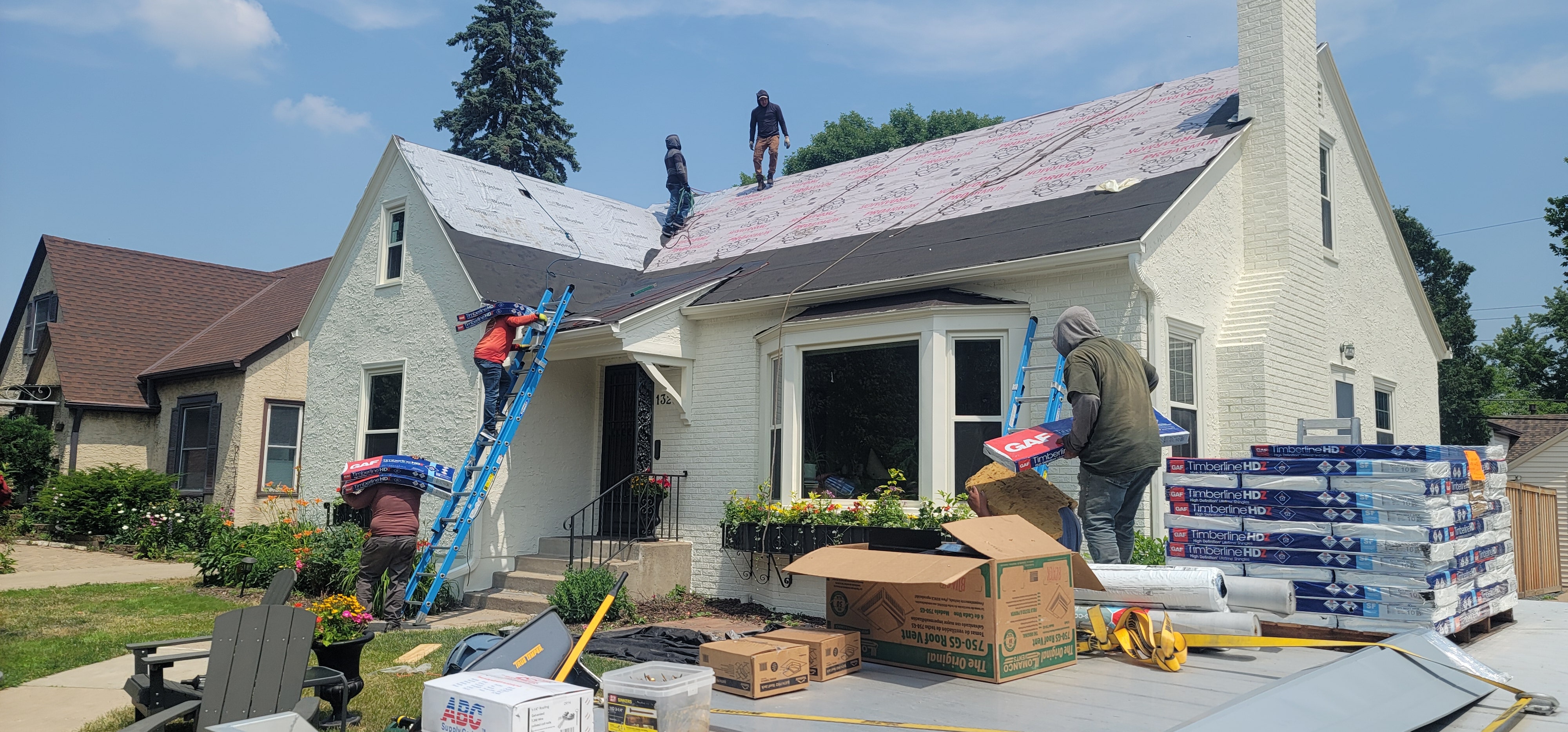 A kitchen remodel is a substantial investment in your home that offers many benefits. Beyond just aesthetics, it can improve the functionality and flow of your cooking space and dining room. Upgrading countertops, cabinets, and appliances can modernize the heart of your home, making it a more enjoyable space for meal preparation and gatherings. 
The added appeal can also boost your property's value, making it a wise financial decision. Whether you opt for a minor facelift or a complete overhaul, a kitchen remodel can cater to your unique needs, enhancing your daily life and the long-term value of your home.
Upgrading your fixtures, tiles, and overall design can turn your bathroom into a spa-like sanctuary. It's a space where you can unwind, relax, and rejuvenate. 
Alternatively, a full-scale renovation can bring a complete facelift, increasing your home's resale value. The modernization and aesthetics of a renovated bathroom significantly impact your quality of life and your property's marketability.
Creating an outdoor deck or patio is a fantastic way to expand your living space into the fresh air. These additions offer versatility, serving as the perfect location for entertaining, relaxation, and enjoying the great outdoors. 
Before embarking on this project, consider the available space, its purpose, and the materials that best suit your needs. A well-designed deck or patio can add a valuable square foot to your property and a whole new dimension to your lifestyle.
A basement conversion provides you with additional living space, whether for a family room, extra bedroom, or a dedicated game room. By optimizing this previously underutilized area, you can enhance your home's functionality and value. It's a project that combines creativity with practicality, turning a dark and overlooked space into an integral part of your home's living areas.
The modern world of remote work has made a home office a valuable and necessary addition for many. This dedicated workspace allows you to enhance your productivity and maintain a clear boundary between work and personal life. 
When designing your home office, think about ergonomics, lighting, and storage solutions to create an efficient and comfortable environment. With the right layout and furnishings, you can transform your workspace into a hub of creativity and productivity, offering a tailored space to tackle tasks efficiently.
Expanding your home with a master suite addition is a project that offers a luxurious retreat within your dwelling. This spacious master bedroom includes a well-appointed bedroom, a walk-in closet, and an en-suite bathroom. It's a sanctuary that provides privacy and convenience, making it the perfect place to unwind and recharge. 
The master room addition adds comfort to your daily life and significant value to your property. It's a personalized space that reflects your style and preferences, providing the ultimate comfort and relaxation within your home.
A garage conversion project can transform an underutilized space into a functional living area. This is particularly valuable when you have an attached garage on the ground floor that is not used for vehicle storage. The possibilities are endless: you can create a guest suite, a home gym, or even an entertainment room. You will maximize your home's square footage, opening the door to new opportunities for your living space.
A sunroom is a charming addition to your home that allows you to experience the outdoors while remaining sheltered from the elements. This versatile space is ideal for relaxation, dining, or nurturing indoor plants. 
Filled with large windows, it brings in abundant natural light, creating a warm and inviting atmosphere. A sunroom will seamlessly integrate your interior and exterior living spaces, offering a tranquil retreat perfect for all seasons.
Adding a swimming pool to your property is a classic and enticing home addition, especially if you love outdoor recreation and entertaining. A pool provides a space for relaxation, exercise, and social gatherings. 
When planning your pool, consider its design, location, and maintenance to ensure it suits your lifestyle. A well-designed pool can transform your backyard into a resort-like oasis, offering countless hours of enjoyment and creating lasting memories.
This substantial project increases your living space significantly, making it ideal for growing families or when you need additional bedrooms, bathrooms, or a larger living area. Adding a second story demands careful planning, including structural considerations, design integration, and budgeting. 
It's a project that can add remarkable functionality and aesthetics to your home, allowing you to maximize your living space and adapt to your evolving needs.
An in-law suite, sometimes called a granny flat, is a self-contained living space within your home. It typically includes a bedroom, a living area, a kitchenette, and a bathroom. 
In-law suites are perfect for accommodating family members, guests, or even potential rental income. They provide independence and privacy, creating a harmonious solution for multi-generational living.
A walk-in closet is the epitome of organization and style. This luxurious addition to your bedroom or master suite offers abundant space for storing and displaying your clothing and accessories. 
With customizable shelving, drawers, and hanging space, a walk-in closet optimizes your storage needs while making it easier to access and organize your wardrobe. It's a practical and aesthetic feature that brings daily convenience and elegance to your home.
Energy-Efficient Upgrades
Incorporating energy-efficient upgrades such as residential solar panels into your home is a forward-thinking project that reduces utility bills and enhances comfort and sustainability. Upgrades like improved insulation, energy-efficient windows, solar panels, and smart home technologies can make a substantial impact on your home's energy efficiency. 
You will save money in the long run while reducing your carbon footprint, making these upgrades a wise financial investment and a responsible choice for a more sustainable and eco-friendly future.
Typically situated near an entryway, a mudroom features storage, seating, and hooks for coats and bags. It's a functional space that helps you manage clutter, especially during wet and muddy seasons. 
A well-designed mudroom keeps your home cleaner and more organized by offering a dedicated area for shedding outerwear and storing essentials.
Creating an outdoor kitchen is a fantastic way to elevate your outdoor living experience. This addition includes a grill, refrigerator, sink, and counter space, allowing you to prepare and enjoy meals in the open air. It's perfect if you love to cook and entertain outdoors. 
Whether you're hosting a barbecue, a poolside party, or an intimate dinner, an outdoor kitchen enhances your culinary capabilities and the overall outdoor ambiance, making your home a hub for social gatherings and culinary adventures.
Factors to Consider During Home Addition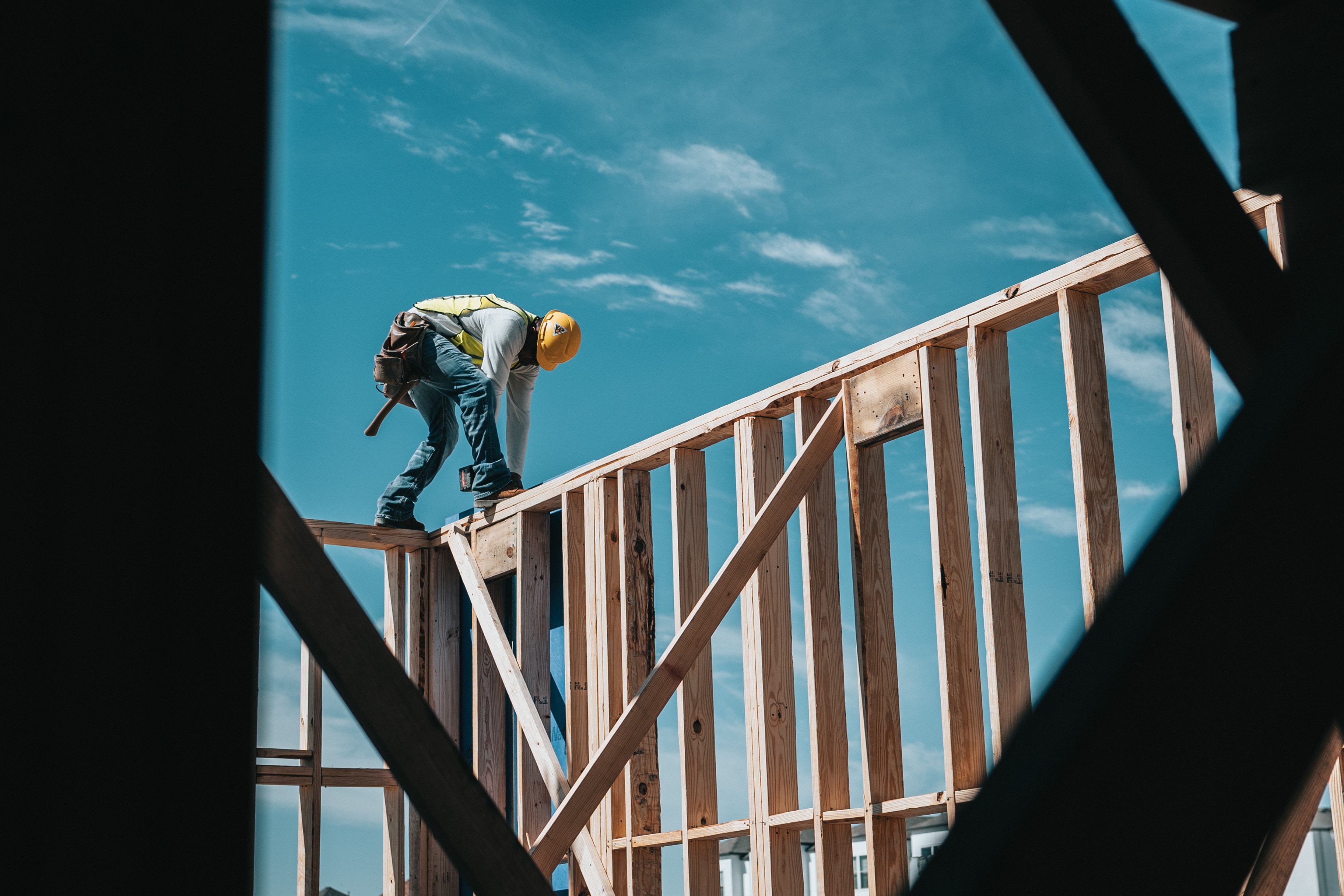 Consider the construction costs and additional expenses like permits, design fees, and unforeseen contingencies. Carefully evaluate your financial capacity and establish a realistic budget to ensure you can complete your project without financial strain.
Zoning and Building Codes
Zoning regulations dictate how your property can be used and may include restrictions on the size, height, and location of your addition. Building codes set safety and construction standards. Ensure your project complies with these regulations to avoid potential legal issues or costly revisions.
Thoughtful design is key to a successful home addition. It should blend seamlessly with your existing home's architecture and meet your functional needs. Consider hiring an architect to create a design that maximizes space and aesthetics. Their expertise can also help streamline the permitting process.
Assess the impact of your addition on your home's structural integrity. Ensure the existing foundation, walls, and roof can support the new load. Consult a structural engineer or contractor to make necessary adjustments and reinforce the structure.
Consider how electrical, HVAC, and plumbing systems will be extended to the new space. Ensure your existing systems can handle the additional load or plan for necessary upgrades.
Obtaining the required permits is a crucial step in any home addition project. Failing to do so can lead to legal issues and delays. Your local building department will guide you through the permitting process, ensuring your project complies with safety and environmental regulations.
Timing and Project Schedule
Create a detailed project schedule to keep the construction process on track. Factor in potential delays and have contingency plans in place.
Your home is a canvas, and you are the artist. The possibilities are endless, and your dream home is waiting to be realized. At Wolf River Construction, we are not just builders; we are dream weavers, turning your vision into reality. 
Whether you seek extra space, functionality, or a touch of luxury, we're here to make it happen. Don't hesitate to reach out to us for all your home solutions. Your dream home is not a distant dream; it's a tangible reality with our expertise. Your home, your future, your legacy – let's build it together.