Window Installation & Replacement
Serving Minnesota, Wisconsin, & Iowa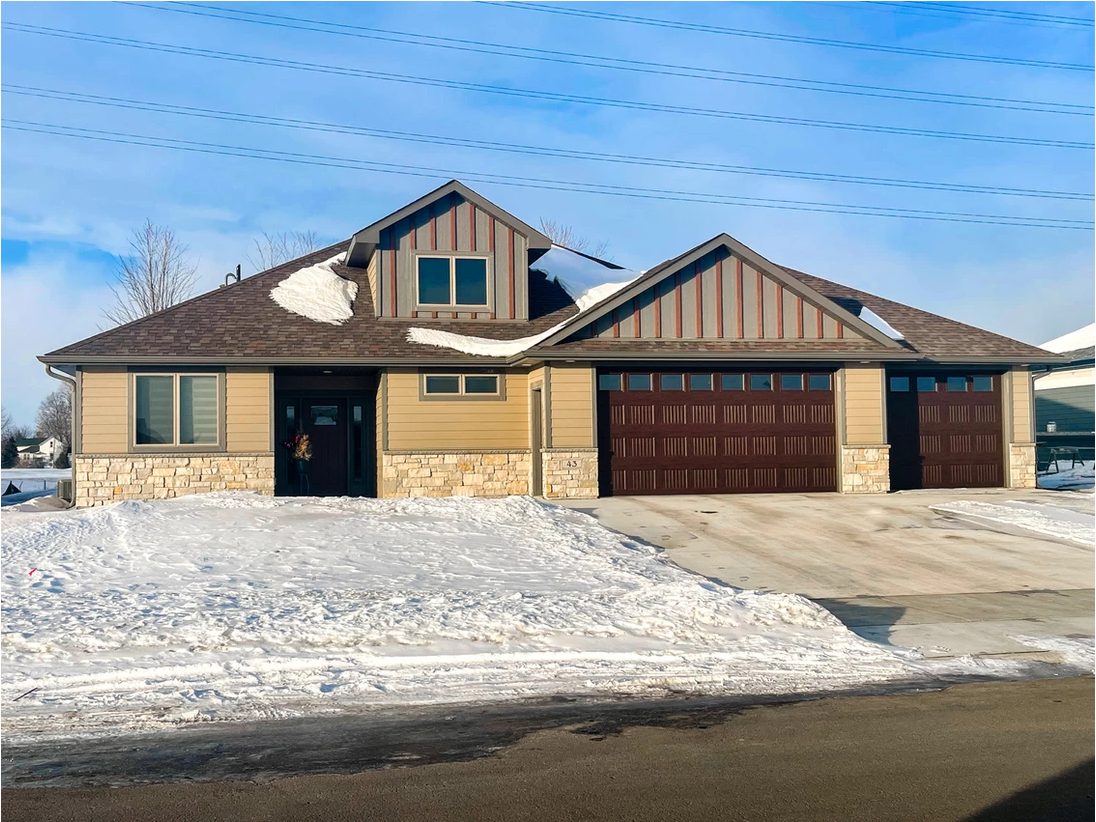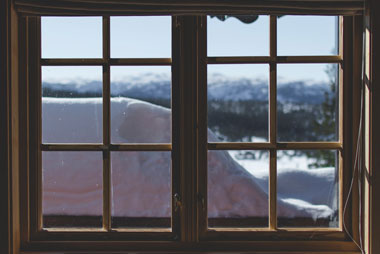 Upgrade your home's windows to improve energy efficiency, enhance natural light, and elevate the overall aesthetic appeal of your living spaces, with our wide selection of high-quality windows that combine functionality with timeless beauty.
Window Installation & Replacement Services In Minnesota, Wisconsin, And Iowa
Wolf River Construction provides a wide variety of window and door styles to suit your needs. Our selection includes single- and double-hung windows, sliding and casement windows, bay and bow windows, gliding patio, and entry doors. We offer an assortment of window materials, such as:
Composite Windows
Wooden Windows
Fiberglass Windows
Vinyl Windows
Composite Windows
Composite windows are an innovative and eco-friendly solution for modern homes, combining the best qualities of both wood and uPVC materials. These windows feature a durable, low-maintenance uPVC outer layer that resists weathering, while the inner wooden frame provides excellent insulation and a warm, natural aesthetic. The fusion of these two materials results in a window that not only boasts superior energy efficiency but also offers exceptional soundproofing properties. With their sleek design, composite windows seamlessly blend with various architectural styles, making them a popular choice among homeowners seeking a perfect balance between functionality and visual appeal.
Benefits Of Composite Windows
Noise reduction: The insulating properties of composite windows help to minimize external noise, providing a quieter living environment.
Customization: Composite windows can be tailored to fit specific sizes, shapes, and color preferences, allowing for personalized design options.
Low maintenance: Unlike wooden windows, composite windows don't require regular painting or staining, saving time and effort.
Energy efficiency: Composite windows offer excellent insulation, reducing heat loss and lowering energy bills.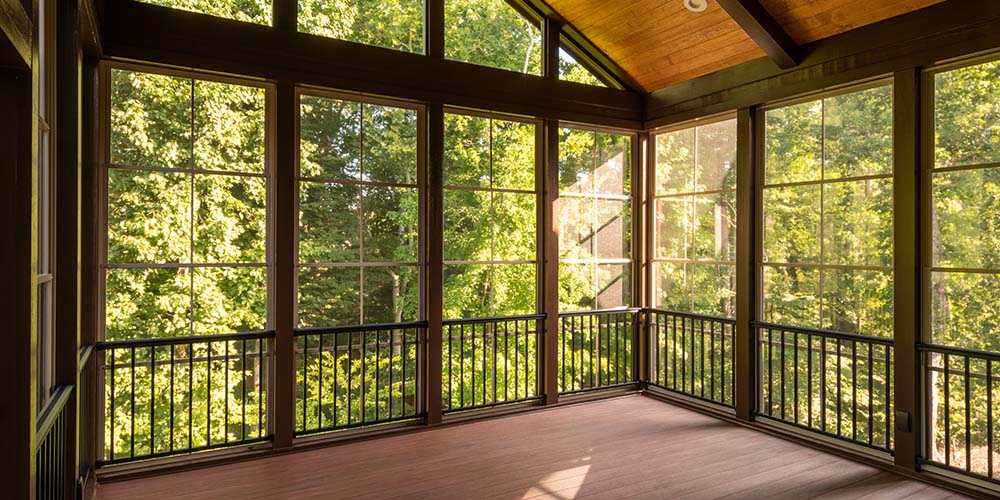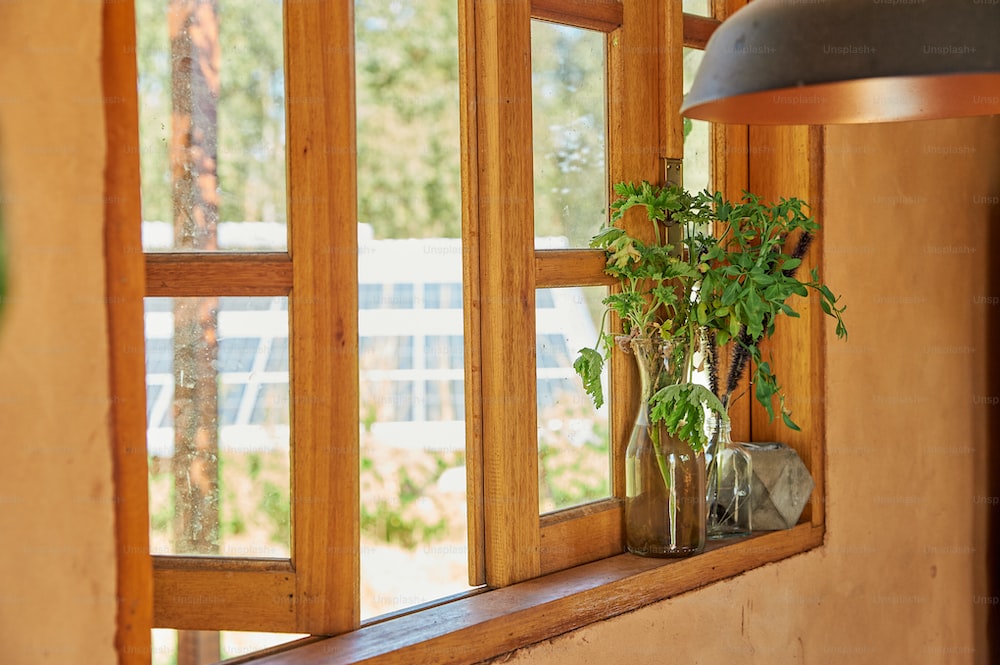 Wooden Windows
Wooden windows possess a timeless charm, adding warmth and character to any home. Crafted from natural materials, these windows seamlessly blend with various architectural styles, offering an elegant and sophisticated appearance. In addition to their aesthetic appeal, wooden windows provide excellent insulation, ensuring energy efficiency and reduced heating costs. Moreover, they are highly customizable, allowing homeowners to tailor them according to their preferences in terms of color, finish, and design. With proper care and maintenance, wooden windows can last for generations, making them a valuable investment for those seeking durability and classic beauty in their homes.
Benefits Of Wooden Windows
Aesthetically pleasing: Wooden windows add a warm, natural, and timeless look to any home.
Insulation: Wood is a natural insulator, helping to keep your home warm in the winter and cool in the summer.
Energy efficiency: Wooden windows can help reduce energy costs due to their insulating properties.
Increased property value: Homes with wooden windows are often perceived as higher quality, which can increase overall property value.
Fiberglass Windows
Fiberglass windows are a popular choice among homeowners for their durability, energy efficiency, and low maintenance requirements. Made from reinforced glass fibers, these windows offer exceptional strength, resisting warping and rotting over time. The material's natural insulating properties contribute to improved thermal performance, reducing energy costs and enhancing indoor comfort. Additionally, fiberglass windows require minimal upkeep, as they do not peel, crack, or fade, making them an attractive and long-lasting option for any home.
Benefits Of Fiberglass Windows
Structural integrity: Fiberglass windows maintain their shape and size, ensuring a perfect seal and preventing drafts.
Aesthetics: Fiberglass windows are available in various styles, colors, and finishes, allowing homeowners to customize their home's appearance.
Energy efficiency: Fiberglass windows provide excellent insulation, reducing energy costs and maintaining a comfortable indoor temperature.
Eco-friendly: Fiberglass is a sustainable material that can be recycled, contributing to a greener environment.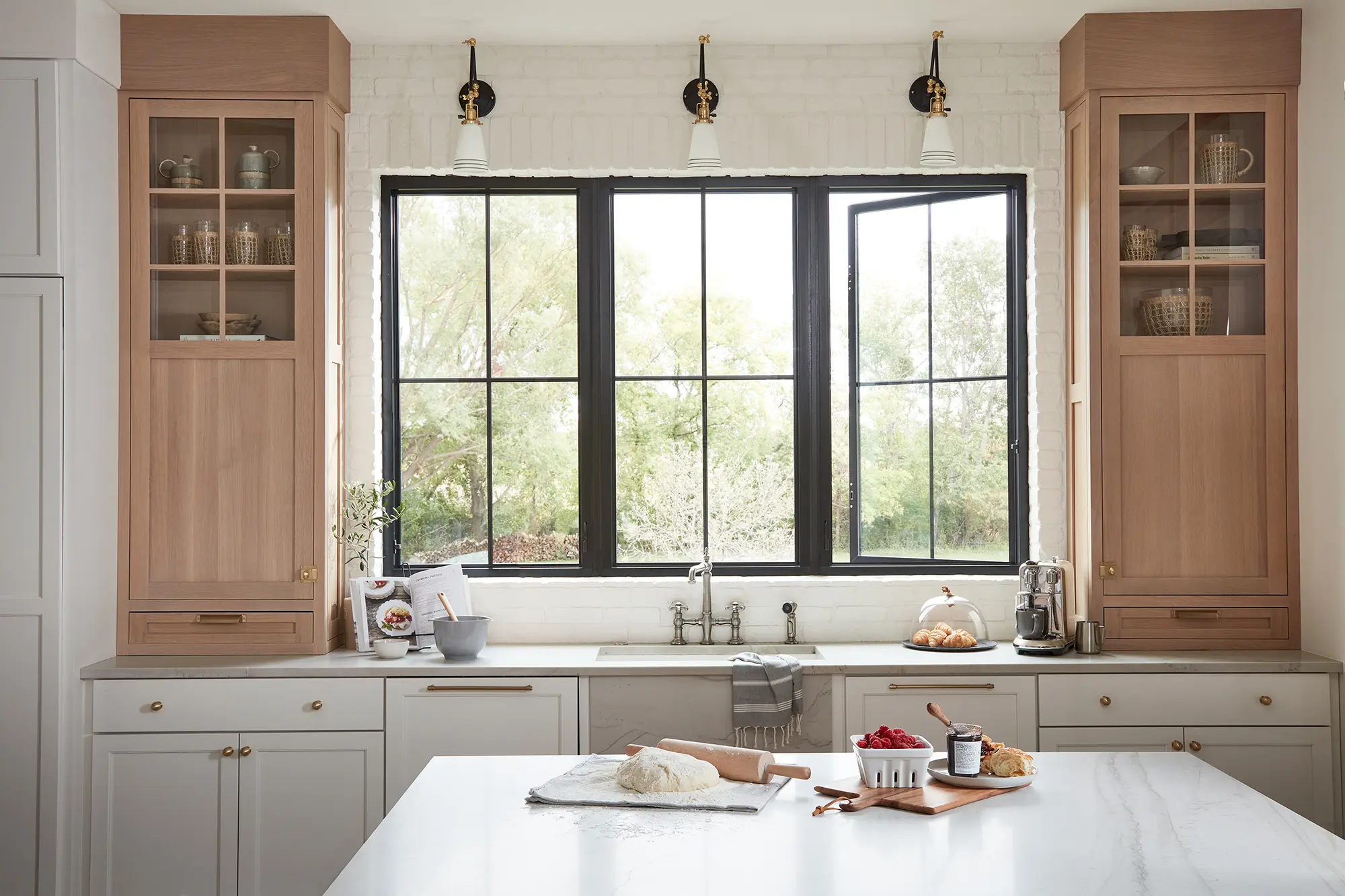 Vinyl Windows
Vinyl windows have become an increasingly popular choice for homeowners due to their durability, energy efficiency, and low maintenance requirements. Made from a high-quality PVC material, these windows are designed to withstand the test of time, providing excellent insulation and reducing outside noise. Their sleek and versatile design seamlessly blends with various architectural styles, adding aesthetic value to any home. Furthermore, vinyl windows require minimal upkeep, as they do not need painting or staining, making them an ideal option for those seeking a cost-effective and environmentally friendly window solution.
Benefits Of Vinyl Windows
Cost-effective: Affordable, upfront cost with long-term savings on energy and maintenance.
Low maintenance: No painting or staining required, easy to clean.
Durable: Resistant to warping, rotting, and fading, ensuring a long lifespan.
Window Installation & Replacement Frequently Asked Questions
Q: Why should I consider replacing my windows?
A: Replacing your windows can offer several benefits, such as increased energy efficiency, improved comfort, enhanced security, reduced noise pollution, and a boost in your home's curb appeal. Upgrading to modern windows can also lower your energy bills and reduce maintenance costs over time, making an intelligent investment for your property.
Q: How Do I know if my windows need replacement?
A: You can determine if your
windows need replacement
by checking for several key signs. These include drafts or air leaks, difficulty opening or closing the windows, condensation between the glass panes, visible damage such as warping or rotting frames, and increased energy bills due to poor insulation. If you notice any of these issues, it's likely time to consider replacing your windows to improve your home's comfort, energy efficiency, and overall appearance.
Q: How often should windows be replaced?
A: The frequency at which windows should be replaced depends on various factors like the type of window material, the quality of installation, and the climate in your area. On average, windows can last between 15 to 30 years. However, it's essential to regularly inspect and maintain your windows to ensure their efficiency and performance. Signs that indicate you may need to replace your windows include drafts, difficulty opening or closing, condensation between panes, increased energy bills, and visible damage or rot.
Six Reasons For People Choosing Us
"We are so thrilled with our new home that Wolf River Construction built for us. They did an amazing job and we couldn't be happier. We would highly recommend them to anyone looking for a top-quality home builder."
101 Isanti Parkway Northeast Suite G, Isanti, MN 55040