Building a home is one of life's most rewarding experiences. It brings together the pieces of your dreams, wall-by-wall and floorboard-to-floorboard. But it also requires planning and forethought.
Wolf River Construction helps you cover all bases with our home build checklist. Our step-by-step guide offers detailed instructions to ensure your new home is well-constructed, safe, efficient, and aesthetically pleasing to create your dream living space.
Read on for an overview of the essential points to consider as you plan for your new house. 
Why Home Building Checklist Is Important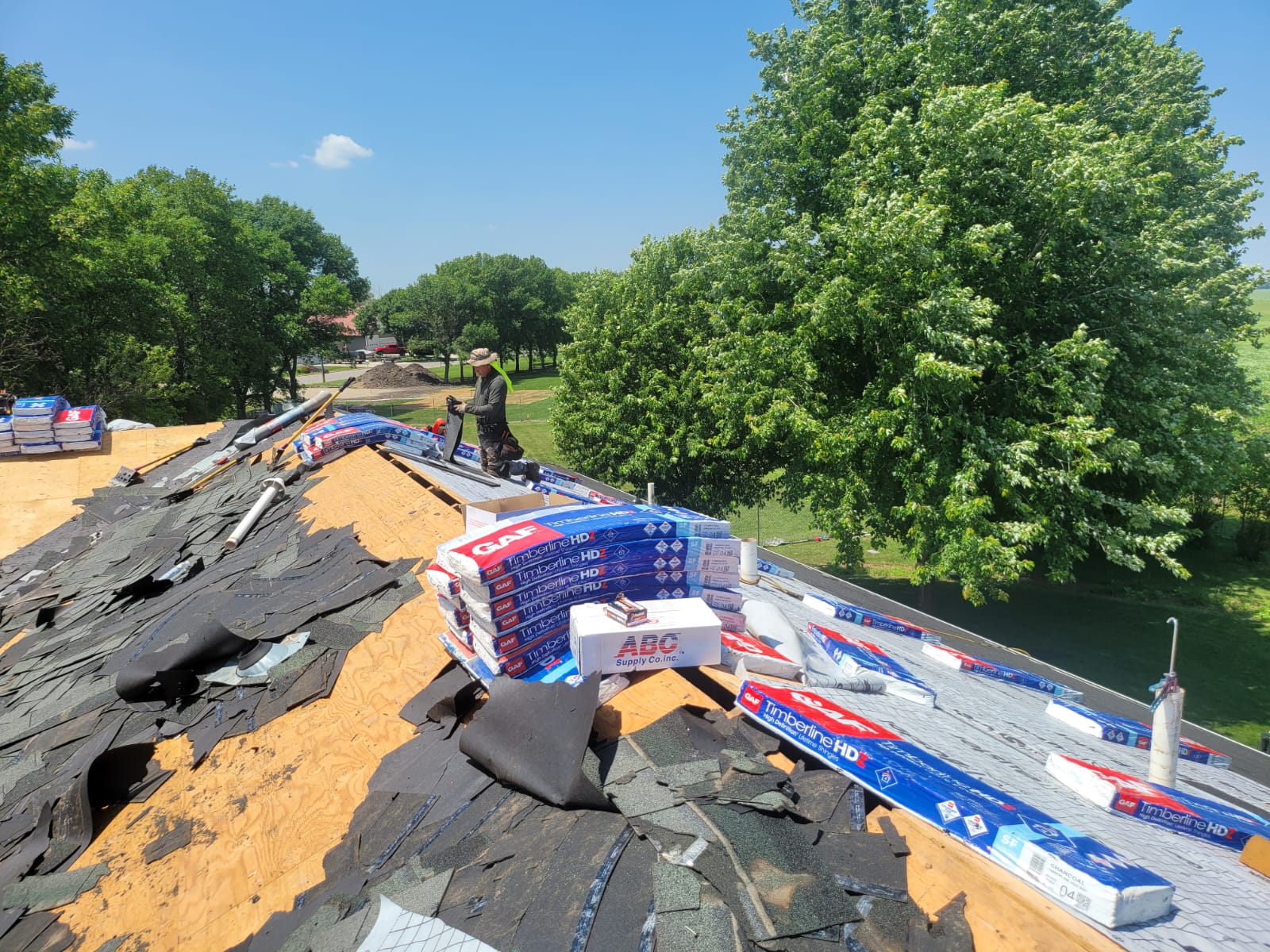 Provides a timeline: Building a house checklist allows you to plan out the entire building process, providing a detailed timeline that ensures progress is made orderly and deadlines are met. 
Keeps track of tasks: By having a list of tasks with specific instructions for completing each one, you can easily keep track of all the steps involved in building a home. This prevents you from forgetting any important details or tasks that need to be completed. 
Aids communication: Organized list of tasks also helps ensure that everyone involved in the project is on the same page and can communicate effectively. 
Prevents delays: With a well-planned checklist, you can anticipate any potential roadblocks or setbacks and plan. This helps to prevent unexpected and keeps the project running smoothly. 
Ensures quality: A set of tasks must be completed for each stage of the home build to be effective and of good quality. A checklist helps to ensure that each step is done properly, allowing for a high-quality final product. 
Saves money: Having a detailed home build list also helps save you money in the long run as it prevents mistakes that can cost you more time and money if they aren't caught early on. 
Home Building Checklist and Requirements
Learn how to build your own house with this comprehensive checklist of requirements.
Before embarking on the home building process, it is essential to decide how much money you can afford to spend. Go into details as little as determining prices per square foot. This will help you stay within your budget and give you a realistic view of the type of house and features possible. Once you know your financial capabilities, consider whether purchasing a pre-existing home or building your own makes more sense.
2. Seek Financing Options
Secure financing before starting the process. You can engage banks, credit unions, or other lending institutions for a construction loan. Your lender will help you determine what type of loan fits your needs and budget.
Once the financing has been secured and you have decided to build, set a timeline for building your new home. This is important because it will help keep you on track as things progress. Determine how long it will realistically take from start to finish and add an extra cushion of time in case any unexpected delays arise.
Land is secured by purchasing or leasing the lot you want to build on. Make sure to consider any applicable zoning laws so that you do not violate any local regulations when building your home. 
Next, design the home to fit your needs. You can have an architect or designer draw up plans for you or custom one. Remember to consider your style, design preferences, budget, and timeline when making decisions on a custom home.
6. Determine Style and Design Preferences
Consider the style and design preferences you want your house to embody. Think of all the details that will make your home unique from interior to exterior. Look at designs that have been done in the past and see what elements appeal to you.
7. Hire a General Contractor
Hiring a qualified general contractor like us, as you are almost set to begin the construction phase. We will oversee the entire construction process and the building team, ensuring that each step is done correctly and according to plan. Research the contractor and home builders thoroughly before hiring; they should know local building codes and regulations.
8. Prepare Building Site and Pour the Foundation
It's time to prepare the construction site and pour the foundations. This is done with heavy equipment and can take anywhere from several weeks to a few months, depending on the size of your home. For every building supply firm you identify, make sure you research accordingly.
9. Construct the Rough Framing
Once the foundation has been poured, go ahead to construct the rough framing. This includes putting together walls, joists, and flooring so that the shape of the house is complete. Ensure that all measurements are correct during this step, as it will affect how the rest of the home looks.
10. Complete Plumbing & Electrical Work
Install plumbing and electrical fixtures as soon as framing is done. Consider energy efficiency when selecting these components such as solar panels, as it will help save money in the long run.
11. Finish Siding, Roofing & Trim
After all the major components are finished, it's time to finish siding, roofing, and trim. This encompasses installing windows, doors, gutters, and other exterior features. Find materials that will stand the test of time and help inhibit future maintenance costs.
The last step in the home building project is to add all the final touches. This includes painting, decorating, and landscaping. Look for ways to make your own home unique and adhere to all local building and zoning regulations throughout the process. 
Once your home construction is complete, give it a final walkthrough with the contractor for a final inspection. Confirm everything in the house checklist looks and performs as expected and that all warranties are in order.
Wrap Up: Build Your Dream Home With Wolf River Construction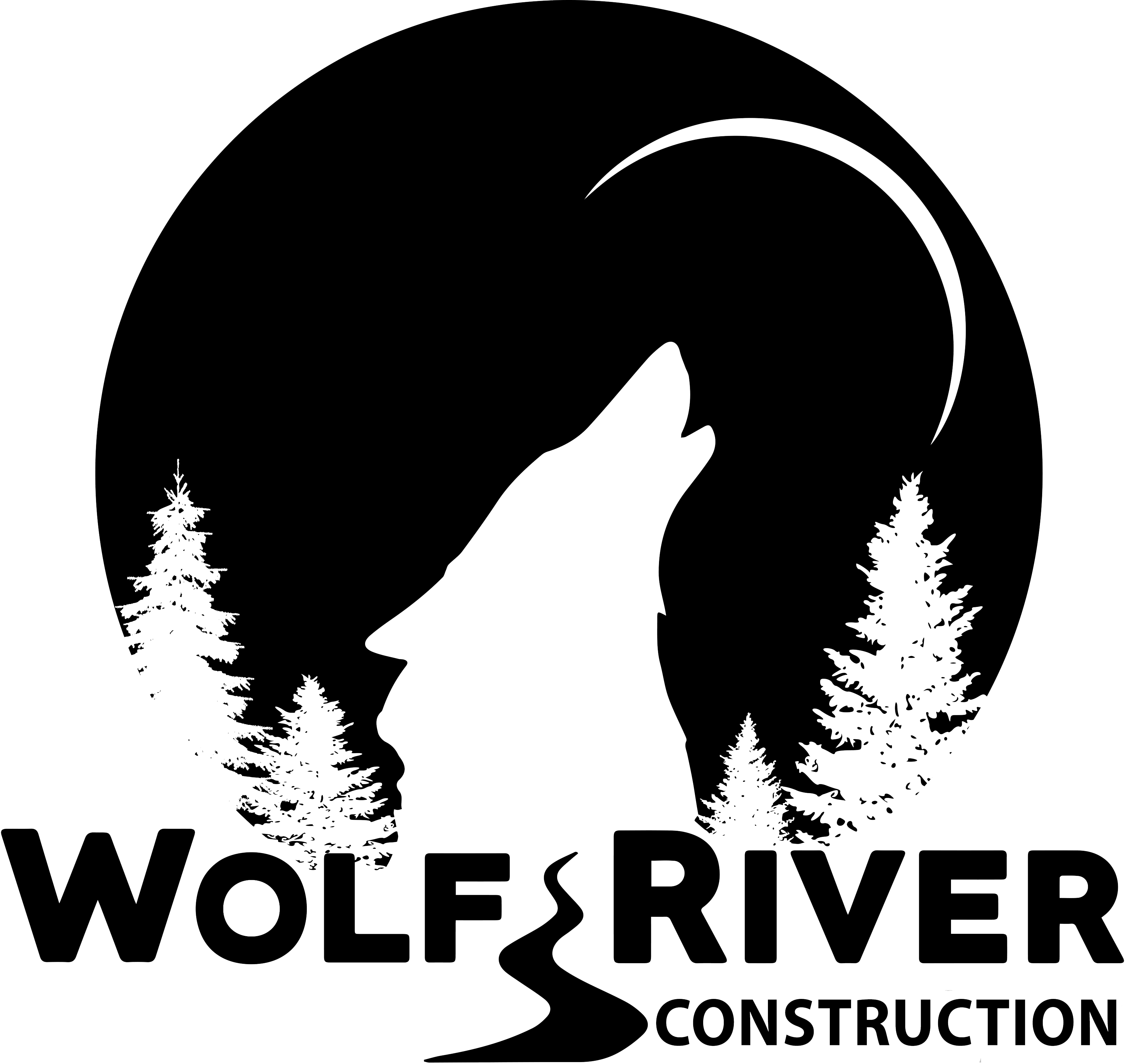 Building a home is an inspiring journey, and there's no better partner than Wolf River Construction to help make your dream home come alive. With our creative vision, technical skills, and commitment to unparalleled customer service, we provide an enjoyable experience while meeting budget constraints. 
With experienced staff handling everything from start to finish, you can trust your perfect home will be made with great care and expertise. Plus, with a helpful home-building checklist that Wolf River Construction offers to help you keep track of all of the details of your project along the way, you won't find yourself overwhelmed with the process. 
Don't just dream about your ideal home — contact us at Wolf River Construction today and make it happen.